03-12-2019, 06:48 AM (This post was last modified: 03-16-2019, 06:44 PM by Ani. Edited 4 times in total.)
RPCS3 v0.0.6-7857-1875dc3f Alpha | HEAD
AMD Athlon™ X4 760K Quad Core Processor | 4 Threads | 11.96 GiB RAM | AVXx
  PPU Decoder: Recompiler (LLVM)
  Enable thread scheduler: false
  Set DAZ and FTZ: false
  SPU Decoder: Recompiler (ASMJIT)
  Lower SPU thread priority: false
  SPU loop detection: false
  SPU Block Size: Giga
  SPU Verification: true
  SPU Cache: true
  Enable TSX: Enabled
  Accurate xfloat: false
  Approximate xfloat: true
  Lib Loader: Automatically load required libraries
  Renderer: Vulkan
  Resolution: 1280x720
  Aspect ratio: 16:9
  Frame limit: 30
  Write Color Buffers: true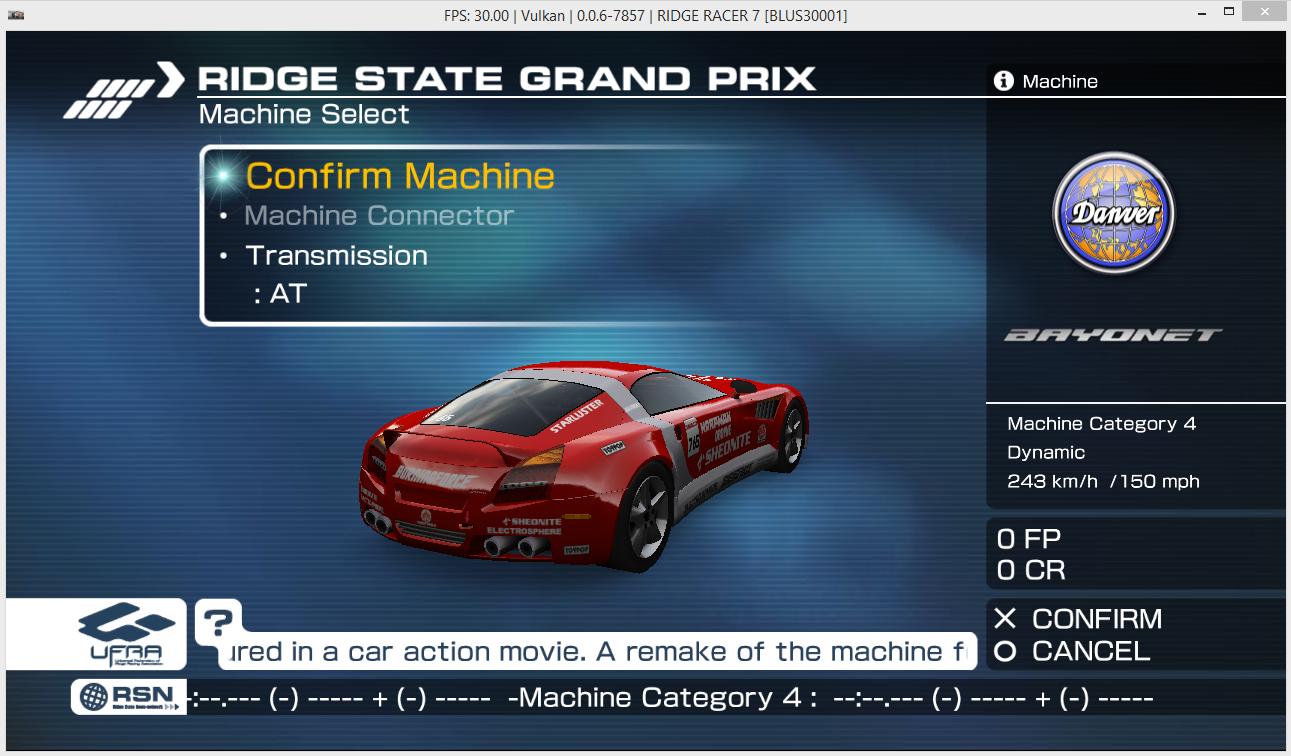 Also, I was able to get in game last night.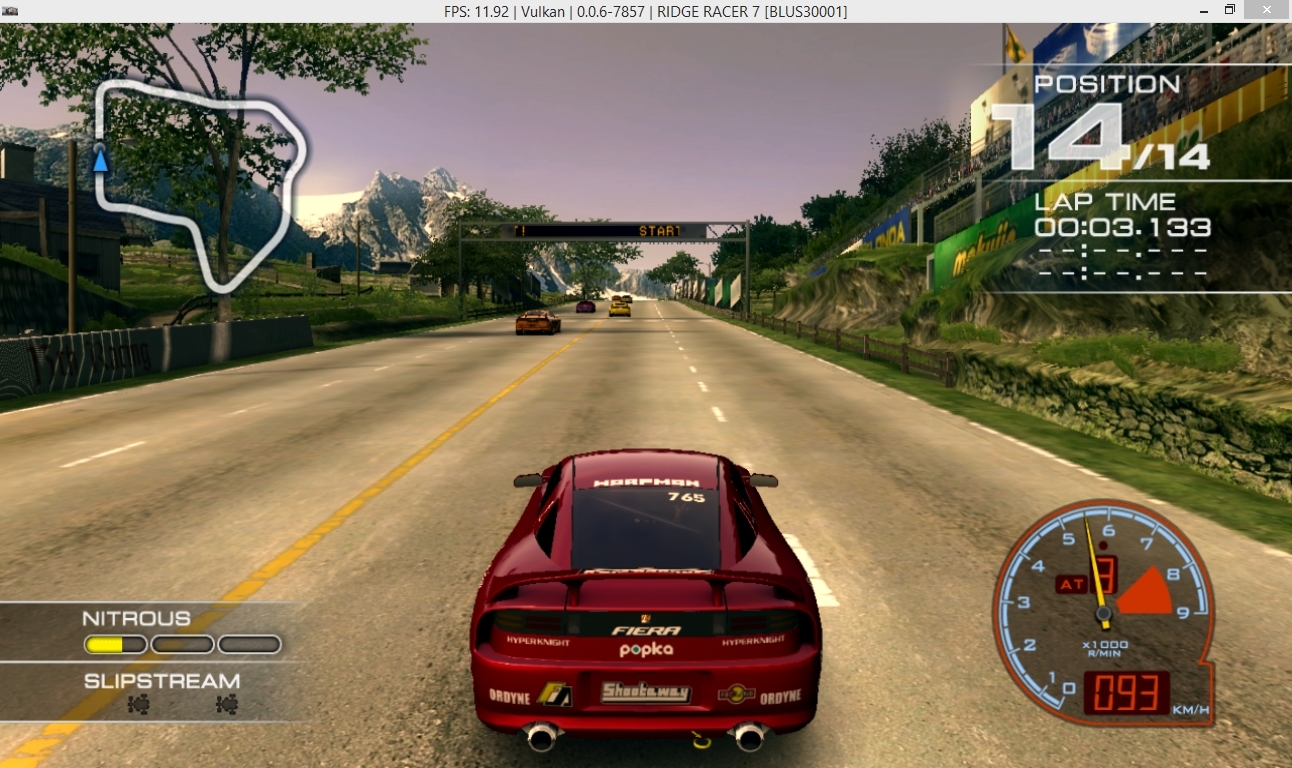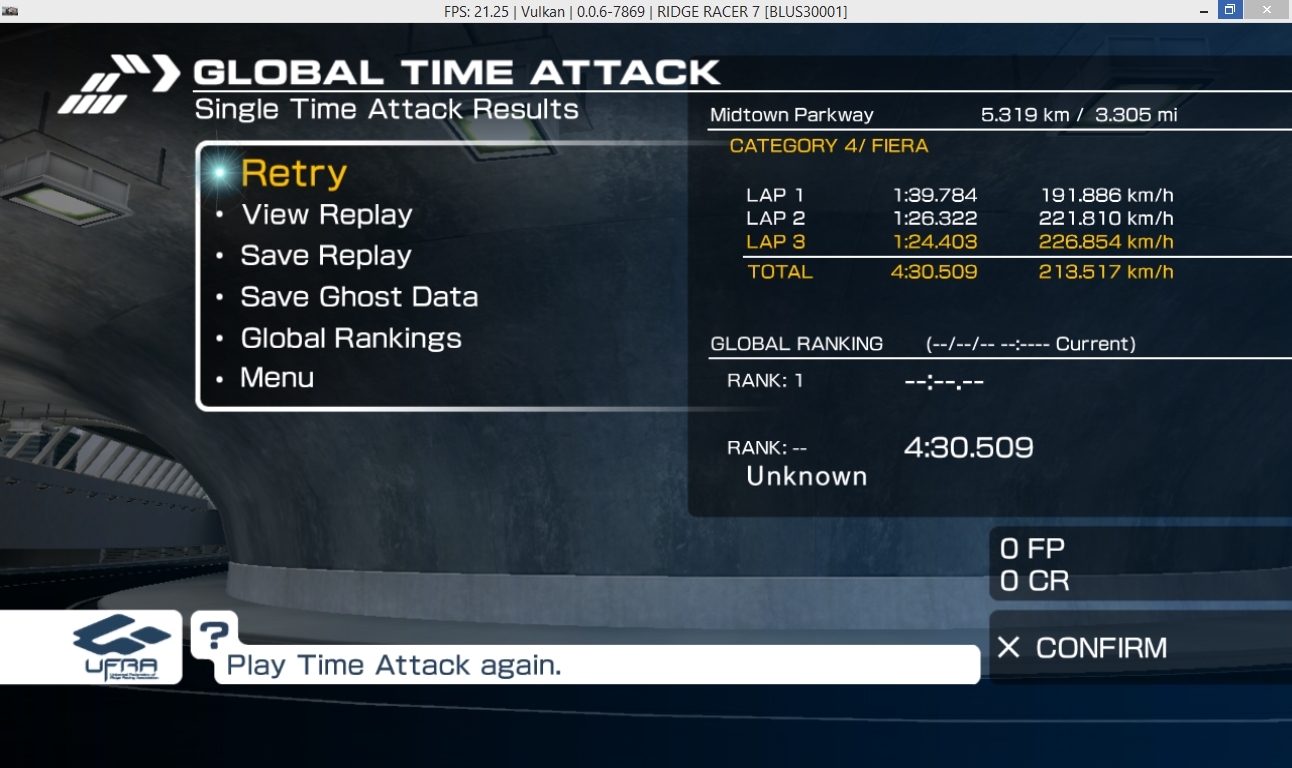 (In the latest build I was able to complete a race, Midtown Parkway, with 150 shaders)
You can set/change this games status to 'Ingame' from 'Not listed in compatibility database'
Needs at least 119 shaders compiled to get this far.
Log file attached.