We're almost there

I get constant 60fps with a Ryzen 5 2600 @ 4GHz but it is in slow-motion. Anybody has some tips? Already have wakeup-delay at 200 and tried many different settings (SPU Threads, Block size, RSX Multithreading). Might need to upgrade to tge Ryzen 7 3700x soon, hopefully this fixes it. Funny thing is, all 6 "logical" threads are at 100%.
Also, I have the game at
[email protected]
%. NHL 2k8 and 2k10 look very sharp, however, this one is still fuzzy and blurry: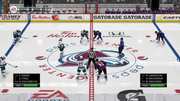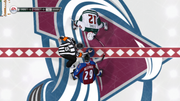 Any ideas how to fix this?
Thanks everybody for the work! Great to finally get modern hockey on PC.