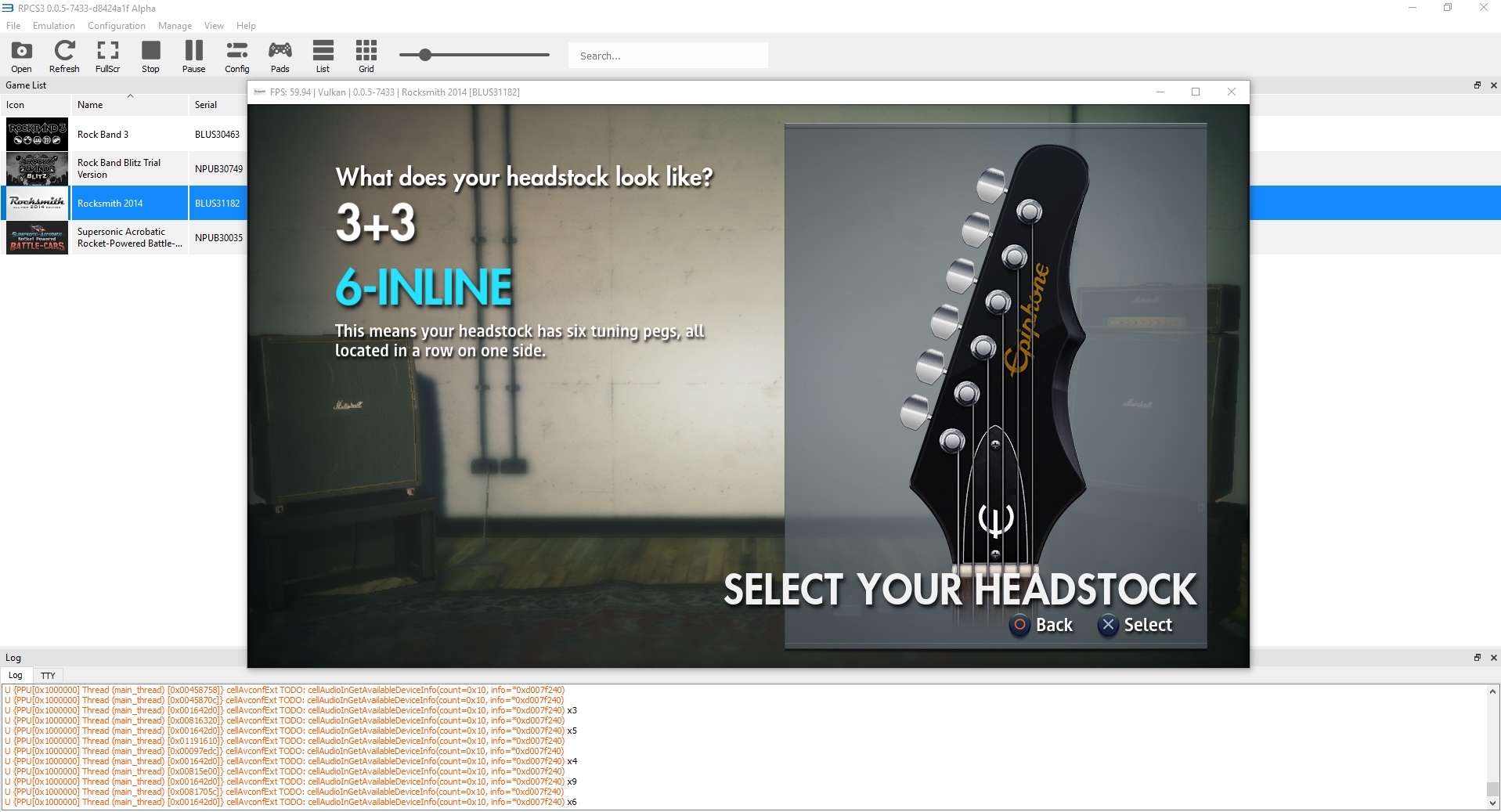 Log file: 
http://www.mediafire.com/file/lzw27zz70t...3.log/file
RPCS3 version 0.0.5-7433-d8424a1f Alpha
Game loads great, I can go one step further (guitar calibration), but obviously useless without the cable support. I do have the cable, but as expected was not picked up by RPCS3.
The sound is horrible, but the FPS is pretty stable at 60.